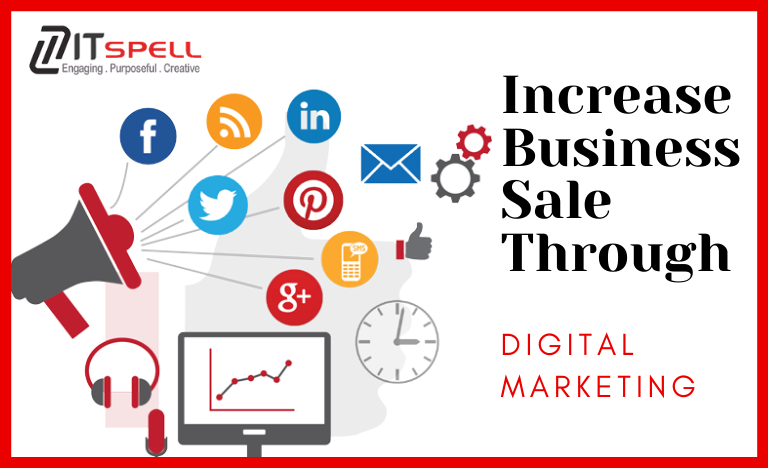 Are you an owner who wants to increase brand awareness for your business through digital marketing who wants to boost sales conversion? Here are the steps to implement your program and increase sales with digital marketing.
Step 1: Make A Good Website
A good website is the base of your digital marketing strategy – eventually, it's where you want all of your customers to end up, so it's worth ensuring that you have all the segments of a successful website.
Make sure that your website isn't just something for people to "visit" – every part of it should be created to draw them further into the sales pipeline.
Most pages should end with some kind of call-to-action, prompting them to do things like download and offer, check out your services page, or contact you directly to program a consultation. For getting a good website for your business you can go for an experienced Dynamic Website Design company.
You'll also want to be assured that the website is correctly set up to take advantage of Search Engine Optimization (SEO) – after all, the quality of your site doesn't matter if nobody visits it, and doing what the search engines want is an essential part of being seen.
Step 2: Start A Blog
If you haven't begun a proper blog yet, it's time to begin. We've usually talked about blogging strategies, and the purpose for that is simple – blogging works. It's also the foundation of many other digital marketing efforts, so it does help to get this started as early as possible.
That said, don't try to rush it and just hammer out as many posts as you can. Rather than focus on releasing valuable and appropriate blog posts at a pace that's more beneficial for your company, whether that's every day, every week, or every month.
Step 3: Use Email To Interact with Customers
Now that your blog is up and running, it's time to start using those emails you've received. Segment your address list into as many categories as required, so that whatever you're sending to your audience is relevant.
Once these sections have been made, start sending regular newsletters to every part of your audience, highlighting the things that part of your audience cares about. If you're striving to get someone in as a first-time customer, for example, you may want to offer them an enticing discount.
Repeat customers, on the other hand, maybe more interested in new products, help, and guidance, or announcements.
Step 4: Branch Out To Other Methods
When you're enjoying creating and sending emails, it's time to start working with other applications of digital marketing. These three methods, in particular, are good choices for most businesses:
Paid Advertising: Using platforms like Google AdWords or promoted posts on multiple sites can help you quickly reach your audience. To get the most value from this, be sure you research your keywords and define your audience as particularly as possible – the better you target them, the more successful paid advertising will be. To get better advertising your brand and product you can go for the best PPC Agency in Noida.
Social Media: Number of people turn to social media for information about their desired companies, and continually posting there can help you bring new followers into your site. Be sure you're not all business, all the time – in fact, at least 80% of your posts should be concentrated on other interesting content, giving people a reason to follow you apart from the hope of special offers and such. Which platform(s) to use depends on the kind of company you are, though Facebook and LinkedIn are good in general, and Instagram is ideal if there's a strong visual aspect to your business. You can make your social media presence more strong with Social Media Agency in Noida.

SEO (Search Engine Optimization): If you want to reach the best positions in the browsers and searchings, you should make an effort on SEO (Search Engine Optimization). In this case, you should use appropriate keywords in the content of your website.
When your business website ranks on the first page of the search engine page, your brand value and trustworthiness automatically get in your customer's mind. It will help you to get more business, sales, and leads. Get the best SEO strategies for your business. Choose the best SEO Agency in Noida.
Digital marketing can and will improve your company's sales. Begin with your website, and then work in the next steps and start connecting with your audience and converting them into loyal customers.
Share this post?