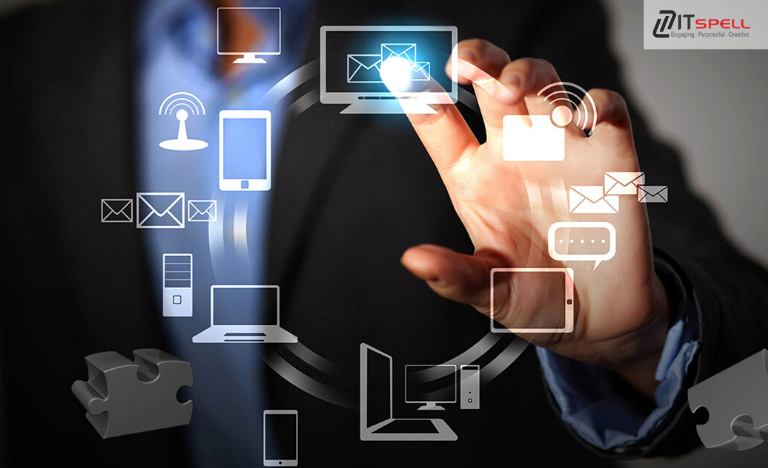 iTspell Technologies is leading one of the Best Web Designing Company in Noida which extended the best service for your business growth. Responsive website design requires both technical skills and good resources. Our experts at dynamic web designers take Mobile First into concern when developing the adaptive design. We have many web experts and graphic designers, our teams have innovative coders in HTML5, XML, CSS3, and everything that is required to develop Dynamic Website Design with rapid resolution.
In website development, Dynamic Website Design is a concept optimum viewing experience to the user irrespective of device our expert's uses with a minimum of resizing of elements of website and web page scrolling. The design idea uses the media inquiries and related sizing through CSS3 to give optimum viewing to the end-user.
As a result, we have gained experience and expertise in developing a wide range of responsive web design for mobile and tablet. We are capable to design and develop a customized website, domain-specific and unique requirements of brands and businesses.
Responsive Website is the best potential way to view the web pages on a difference of devices available in the high tech market irrespective of the screen size or window. If you are keen on having the optimum viewing experience- Go for Responsive Website Design.
Highlights of Our Dynamic Website Designs
We create a miniature of the website that fits every size of the display screen without the core elements. We have a strong methodology to follow that tests the websites on various devices and shows their scalability. Below mentioned are a few features of our responsive web design that make us different.
We have in-house teams of web designers, graphic designers, 3D graphic designers in our Web Development Company.
We keep layout and navigation patterns in mind.
We develop from scratch and also help to refit existing websites.
Smartphones, we keep the rule of 'one eye, one thumb' in consideration before developing a responsive website.
We differentiate layers over complexities and develop an adaptive website accordingly.
Our Digital Marketing Company in Delhi changes strategy as per the requirement.
Advantages of Dynamic Website
Improves SEO:
According to recent data studies, dynamic websites receive an increase in rankings. Google has to be changed in the mobile-first index.
Easy to Repair: Earlier there were many versions of a website to fit in different screen sizes. A dynamic website is a single website which can be seen seamlessly on devices with different screen size, be it a 20-inch desktop screen, 7 inches tablet screen or a 5+ inches mobile device.
Enhanced Usability Experience: Dynamic websites are engaging sites and thus these are easy to navigate and use.
iTspell Technologies have taken the lead in mobile apps. Development always incorporates the latest technology of the time. Our advanced learning programs ensure that our team of developers always maintained competence in the technology of the time. We are also known as the best App Development Company in Noida for business activities, marketing and social applications. We develop custom mobile applications commercially for your exact business needs. At iTspell Technologies, we operate a dedicated project manager who, from point of view to delivery and then post-launch support, secures complete customer fulfillment. Whether Android or iOS, we have the ability to ensure competition for smartphones, iPhones, and iPads.
Why build a website for mobile? Just examine the facts:
50% of users surf the internet from their mobile device
Google prioritizes mobile-friendly websites
People everywhere use mobile devices
It helps you to build credibility
It's becoming a standard best practice
Share this post?